Yes, I know, I am pretty late to review Juice WRLD's new album, "Death Race For Love". Remain calm. This is NOT an album review. However, I just wanted to write a bit about the ingenuity behind this type of style, and talk about the musicality of said style and why I think it will change the future of rap.
Rap is no longer a musical genre, it is a style. Rap used to be specifically rhythmic and poetic. Coming from the late seventies, big hits like rappers delight swept the stage and began the new genre of what we call hip-hop. Now as rap evolved over the decades, it began encompassing more and more genres. Rap, a genre-less style, takes form in many different songs from hip-hop, to r&b, to soul.
Juice WRLD, an alt-r&b rapper, comes from this new style combination of the two genres. Artists that set the stage for this style, such as XXXTentacion, began a new wave of emotional expression in music. XXXTentacion's famous album, "?", takes the listener through a journey, explaining his flaws, misdoings, and beliefs through his rapping. Juice WRLD takes this kind of musical style and changes it. He brings the fundamentals of this style of rap and talks to the listener about his life with drugs and desire. Juice WRLD's new album can seem repetitive in this regard. Comparing it to "?", which takes the listener through his journey of his misdoings and crimes, Juice WRLD's "Death Race For Love" ceases to focus on anything but his drug abuse and his sadness, and seems to wallow in self-pity.
The musicality behind this style is somewhat lacking as well. The creativity behind this style of music comes from the feeling and personalities we get to experience through this music. The raps are spoken with such conviction that it brings the listener into their point of view. This style lets the listener feel sympathy for the rapper's problems. However, the repetitive rhythms laid on the beats aren't creative and they don't express the emotion or heart we've come to expect from these songs. The tracks on "Death Race For Love" differ only slightly from basic rhythms, they lack instrumentalism and are similar between tracks. With that being said, the new style is still developing. I believe that this style will grow into a new genre. It has inspired new artists like Post Malone and Lil Skies.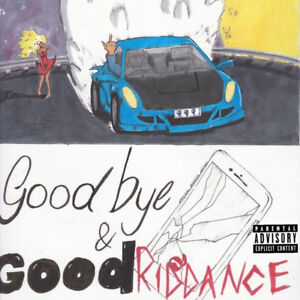 When the music styles of blues and rock began r&b in the 40s, it came with criticism but changed the way we listen to music. Likewise, this new wave of mellow alt-rap brings along a new era. A story in the form of music, an emotion represented by synthesizers. So, the final take: Juice WRLD took the style of rap to a new genre, following the steps of XXXTentacion, to bring along a music genre with a story. While this new genre may seem repetitive, it is creative and ingenious in its style.
Follow the playlist, juice x skies post. Username: Adam.